Biosprint® Mucl™39885
Biosprint® Mucl™ is a high concentrate probiotic live yeast (15 billion per gram), authorized accordingly to European Regulation 1831/2003 as Gut flora stabilizer Feed Additive (4b1710).
Since 90's, Prosol is selling BIOSPRINT® in more than forty countries around the world to guarantee feed customers the best economical results from their livestock.
Mucl™39885: strong strain
Thanks to its long and thorough experience in the field of yeast knowledge and processing, Prosol has selected this specific active Saccharomyces cerevisiae strain for animal feed area.  
Biosprint® is proprietary and stored at the Mycothèque de l'Université Catholique de Louvain (Belgium) under the specific and unique code Mucl™ 39885.
Biosprint® Mucl™39885: strong in ruminants
Through an evident and incisive contribution to the digestive efficiency, Biosprint® is able to improve the production performance of the animals, preserving their general state of health. In ruminants promotes the fermentation processes, adapting the rumen environment to the needs of the bacterial flora responsible of fiber digestion. The animals improve the capacity to use the energy of the feed and to assimilate the nutrients necessary for high productivity.
In the rumen, conditioned by the Biosprint® action, the bacteria producers of lactic acid don't find the proper condition to grow, therefore the pH is maintained at higher levels, reducing the risk of acidosis.
Biosprint® Mucl™39885: multispecies strain
Biosprint® is an active live yeast authorized by the European Union for dairy cows, beef cattle, sows, piglets, small ruminants, buffalo and horses feeding.
The satisfaction of those who have been using for years Biosprint® in feeding their animals and the enthusiasm of those who, for the first time, approach this probiotic, confirm the excellent results reported from the experimental tests.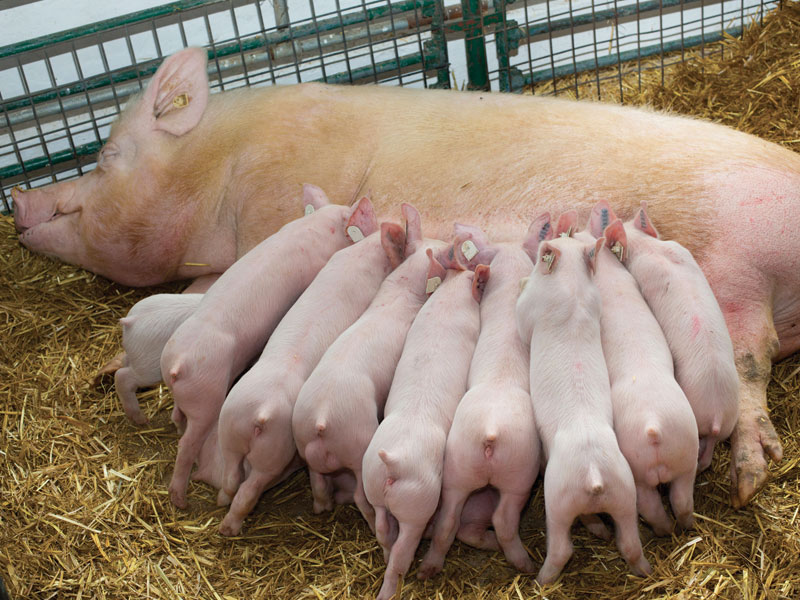 With Biosprint®
DAIRY COWS PRODUCE AN HIGHER QUANTITY OF MILK WITH BETTER QUALITY;

BEEF CATTLE IMPROVE THEIR GROWTH RATE AND THE CONVERSION INDEX;

SOWS WEAN A BIGGER NUMBER OF PIGLETS WITH AN HIGHER WEIGHT;

PIGLETS GROW MORE RAPIDLY AND IN BETTER HEALTH CONDITION;

DIGESTIBILITY IS MORE EFFICIENT IN HORSES, WITH IMPROVEMENT OF THEIR PERFORMANCE;
Biosprint® Mucl™39885: strong natural help/partner
Yeast products in animal nutrition are commonly utilized as zootechnical feed additives in many parts of the world because they play an essential role in animal health.
They constitute an area of increasing scientific interest and their effectiveness in ruminants and in animal's performance has been shown for over 30 years.
GUT HEALTH
ECO FRIENDLY
PRODUCT
RUMEN HEALTH
BETTER
PERFORMANCE
Would you like to know more about BIOSPRINT®Mucl™39885?