Eurotier2021 becomes Digital: visit Prosol on line both!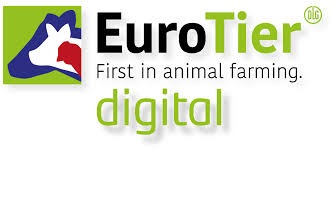 We are glad to announce that we will be present from 9-12 February
2021 at the online edition of  EuroTier one of the most important fairs
for animal production. Due to the COVID-19 pandemic, this year the fair
will take place in a digital version!
Our Technical Sales will be connected on the platform to introduce
Prosol animal nutrition solutions to improve animals health and performances for feed industries, farmers and veterinarians. We are looking forward to meeting you!
Visit our both here!