22nd European Symposium in Poultry Nutrition (ESPN 2019)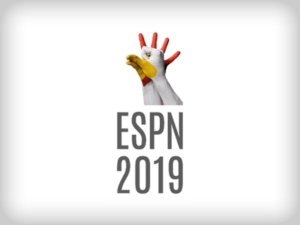 Last week in Poland was held the 22nd European Symposium on Poultry Nutrition the event, organized by the World's Poultry Science Association focused on the most recent advances poultry nutrition issues in Europe. During this event, Prosol had the opportunity to share some of its latest results in poultry nutrition in a scientific poster presentation exposed during the Symposium.
The poster highlighted the benefits of a new additive based on hydrolyzed yeast from Kluyveromyces fragilis (I-Care) on broilers performances. For more information about the study, please contact us.