Prosol at VIVASIA 2023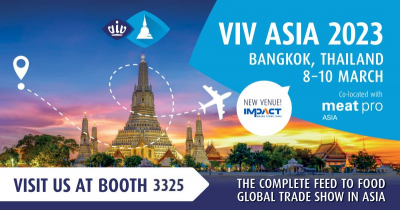 It's almost time for 𝐕𝐈𝐕𝐀𝐒𝐈𝐀𝟐𝟎𝟐𝟑, the most complete feed to food event in Asia planned for 8-10 March in Bangkok, Thailand.
We are excited to announce that Prosol S.p.A. will be present with his booth to meet our customers and partners and to discover together our innovative ingredients for animal nutrition.
Come and see us at 𝐁𝐨𝐨𝐭𝐡 3325!
Don't miss it, registration is now open!
Click on this link to get your free access to VIVAsia 2023 from #Prosol.
👉 https://lnkd.in/drf7bD92